POSTERS EXHIBITION AND PRESENTATION: To make clear some misunderstandings about exhibition and optional mini-presentation, and discussion of posters, the corresponding instructions can be downloaded in Abstracts section.

LAST UPDATED FINAL PROGRAM: Last updated final program (including last minute abstracts and changes) can be downloaded in General Program section.

Updated sections: Abstracts, Instructional Courses, Spoendlin Junior Award, General Program.







| | |
| --- | --- |
| | Hearing Research has offered to publish some of the manuscripts presented at the Inner Ear Biology Workshop in a special issue. read more |
INVITATION
Dear colleagues and friends,

We have been honoured with the privilege of holding the XL Inner Ear Biology at Granada from September 7th to 10th 2003. Over the last 40 years, IEB meetings have been the state of the art in inner ear research and their contributions have been the basis of current progress in many different fields of Otology and Audiology. We invite you to join us because we are sure this will be a "very special meeting" for a number of reasons. Granada is an unique city, with an outstanding cultural and monumental heritage which now welcomes you all. This is also a time when special circumstances occur. As you can see in the program, some of the pioneers in the filed will attend and share their knowledge with us. This time is also an opportunity for a turning point in these meetings; a moment to re-integrate basic and clinical fields as in the past. An opportunity to increase the momentum to develop this field during the next decade. The participants would be the most appropriate group to carry out the necessary work and enjoy these moments. We will do our best , and we will be filled with joy if this aim becomes a reality.
Rafael Urquiza & Miguel Ciges







SCIENTIFIC COMMITTEE

M. Anniko (Sweden)
M. Barbara (Italy)
E. Ferrary (France)
S. Hatzopoulos (Italy)
S. Iurato (Italy)
P. Lefevbre (Belgium)
D. Lim (USA)
G. Meza (México)
R. Pujol (France)
A. Ryan (USA)
A. Schrott Fischer (Austria)
G. Smoorenburg (The Netherland)
M. Takumida (Japan)
P. Tran Ba Huy (France)
J. Veldman (The Netherland)
J. Wersäll (Sweden)
H.P. Zenner (Germany)

NATIONAL COMMITTEE

J. Poch (Madrid)
P. Gil-Loyzaga (Madrid)
P. Quesada (Barcelona)
J. M. Sánchez Fernández (Bilbao)
J. Marco (Valencia)
M. González (Málaga)
J. Basterra (Valencia)
T. Labella (Santiago)
J. Morales (Badajoz)
J. Trasera (Barcelona)
I. Varela (Madrid)
A. Campos (Granada-Madrid)
P.V. Crespo (Granada)
C. Gómez (Granada)
L. Zaragoza (Málaga)
F. Moreno ( Madrid)
F. Fernández (Granada)
A. Gago (Málaga)


SPOENDLIN'S AWARD COMMITTEE

President : Jose M Sanchez (Spain)
Secretary : I Varela Nieto (Spain)
R. Pujol (France)
M. Anniko (Sweden)
W Brownell (USA)
J Veldman (The Netherlands)

LOCAL COLLABORATORS

J. A. Bautista (Web design and maintenace)
C. Marabini & R. Urquiza Jr. (Web Design)
J.M. Núñez (Multimedia)
R. Casanova (Scientific Secretariat)
L Urquiza Jr. (Secretariat)


ACKNOWLEDGEMENTS

We gratefully acknowledge the sponsoring of


- UNIVERSITY OF GRANADA




- AYUNTAMIENTO DE GRANADA




- CAJA GENERAL DE AHORROS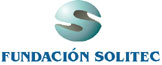 - FUNDACIÓN SOLITEC. MÁLAGA.
And the special participation of

- AUDITONE. Audioprosthesis. Granada. Motril.


- MEDEL